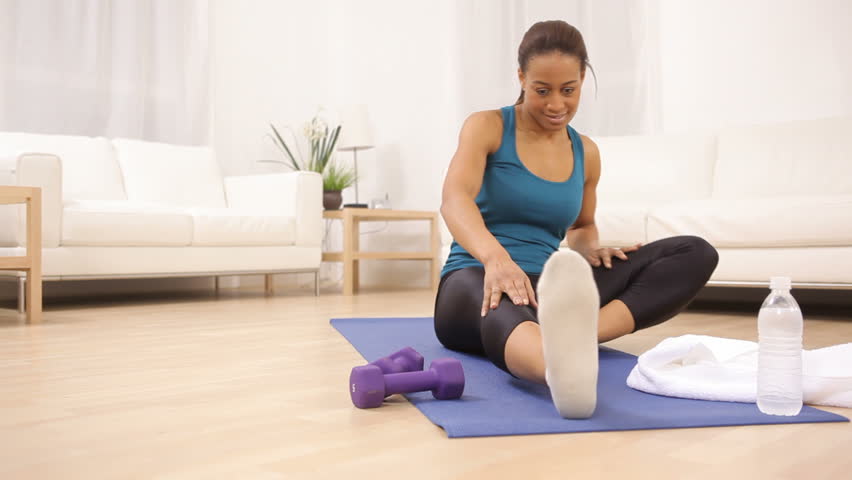 Improve your Flexibility at Home
Flexibility is the ability of a joint to move through its normal full range of motion and is important for general fitness and wellness. The flexibility of a joint is affected by 3 main factors: the structure of the actual joint, the muscle elasticity and length, and by the nervous system regulation.  Some factors such as joint structure can't be changed, but working on the length of the resting muscle fibers can be changed by exercise and stretching.  With all of the sitting around we are all doing right now while this quarantine is going on, our flexibility is decreasing.  In this blog I want to help motivate you to work on your flexibility while you have the time and ability to do so. That way, once we are all back in the gym, we won't have to take steps back due to injury or soreness.  
Muscle tissue is the key to developing flexibility because it can be lengthened if it is stretched regularly- and this, my friends, is something we can control.  Good flexibility provides benefits for the entire musculoskeletal system. It may also prevent injuries and soreness and improve performance in all physical activity. Good flexibility is essential to good joint health. When the muscles and other tissues that support the joint are tight, the joint is subject to abnormal stresses that can cause joint deterioration which can cause pain and further joint injury can happen. 
Other benefits of flexibility are (but not limited to) – relief of aches and pains, relief of muscle cramps, improved body position and strength for sports (and life), maintenance of good posture and balance, relaxation and can improve impaired mobility. 
When stretching it is important to remember these few rules.  Do stretching exercises statically (to a point of MILD discomfort, never to the point of any pain) and hold the position for 15-30 seconds, rest and repeat. You must always remember to stretch a WARM muscle or muscle group. Do a gentle warm up before doing any stretching routine. Another thing some us miss, is that we need to stretch both sides, even if one side is tighter than the other. Lastly, relax and breathe. 
Improved flexibility can greatly improve your quality of life, particularly as you get older in so many ways. Take this time to do what's best for your body, and improve your flexibility. If you have trouble making time for stretching, remember it can be relaxing- reward yourself!